About the Crew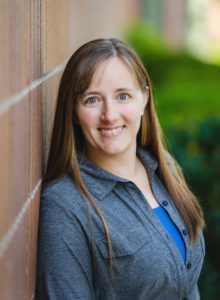 Kristy S. Gilbert (formerly Kristy G. Stewart) has been editing and designing books and stories for over a decade. She graduated from Brigham Young University with a BA in English and a minor in editing; she went on to receive her MA in English from BYU emphasizing folklore and media studies. Even before going to college she was passionate about editing and enjoyed helping writers achieve their goals. She has worked on staff at several journals and magazines that cover everything from science fiction and fantasy to multidisciplinary research—she's held developmental editor, managing editor, and senior editor positions. When not immersed in her clients' books, she teaches introduction to print publishing and advanced editing courses at BYU.
She enjoys learning new things from clients, cooking, kayaking, and krav maga. When not editing, she manages two small children and a flock of chickens. Follow her on Twitter @kristysylfaen or on Instagram @LooseleafEP.
Trusted editorial subcontractors. If you bundle editorial services together and end with a proofread, your proofreading will be done by a hand-picked editor Kristy knows personally. Having someone else do the final proofread ensures you have fresh eyes on your work and you get the best possible results.
Testimonials
"Kristy's talents and hard work on the book's layout and design can be seen on every page."

Brandon Sanderson, NYT-bestselling author of the Stormlight Archive

"Kristy does a fantastic job every time. She's punctual, thorough, affordable, and great to work with."

Brian McClellan, author of the Powder Mage series

"Assembling a novel is akin to fitting ten thousand pieces of an intricate jigsaw puzzle together. Through several iterations of my manuscript, Kristy has been relentless in showing me where pieces were in the wrong place, were starved for elaboration, or belonged in an entirely different puzzle. The day I began working with Kristy was a fortunate day. I don't want to imagine what my project would look like without her."

Ron Felt, literary fiction writer

"Kristy is a joy and a pleasure to work with. She works quickly and efficiently with steep deadlines, and has an eye for detail that has helped me tremendously. She's very dedicated to her work and treated my manuscript professionally, offering great critique and overall edits. I highly recommend her."

Charlie N. Holmberg, Wall Street Journal bestseller

"Thank you very much. This [manuscript evaluation] is exactly what I need. You'll likely hear from me again when it's time for me to rework my query letter. Your help is invaluable. […] My novel has improved by leaps and bounds thanks to you."

Ryan Williams, YA fantasy writer