Perfect Gifts for Writers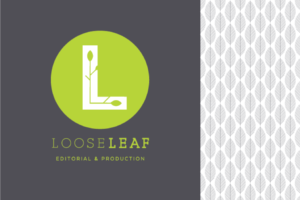 There are lots of great options for holiday gifts for writers. Notebooks, pens, and books spring to mind. But if you want to go beyond the basic and give your beloved writer a catalyst for their craft, consider Looseleaf Editorial & Productions new gift cards. They can be redeemed toward any editorial services and any of our book design packages. Until November 30, all gift cards are 15% off!
Level Up Your Writer Friend
When you give your writer access to professional editorial feedback and publishing support, you also give them your vote of confidence. Writing can be a lonely pursuit, but knowing you have friends rooting for you can boost you through the rough patches. Many writers get nervous about taking the step to get professional input on their work, but almost all of them benefit from even brief consultations with a practiced editorial eye. Looseleaf's philosophy is to help writers become better writers, not just improve a specific book or manuscript. We work to help every writer we interact with to level up, no matter their writing level or goals.
A Versatile Option
Because writers' goals and backgrounds vary widely, it can be difficult, as a friend or family member, to know what would help them most right now in their writing journey. With a gift card option, they can decide for themselves what will be most valuable! Some may need a quick look over their first chapter; others might be saving up to hire a team to self-publish their book next year. Whatever your writer's goals are, Looseleaf can help them on their way.
We offer services for writers of all levels and goals:
query letter consultations (for writers submitting to agents and publishers)
manuscript evaluations (for writers getting ready for heavy revisions)
copyediting (for writers who need some final polish)
line and developmental editing (for writers who want in-depth editorial support)
Especially for self-publishers, we offer book design too:
interior book layout
ebook design
cover design
You can't go wrong! Pick up a gift card for your the writer in your life today.